Stephen Alvarez, , MBA-HSA, CAP, Executive Director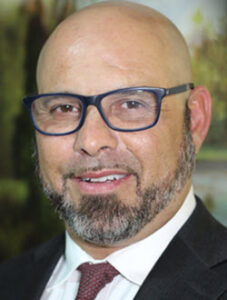 Stephen Alvarez serves as the Executive Director at New Hope CORPS, responsible for the agency's growth, progress and commitment to quality service.
Stephen has been an integral part of the New Hope CORPS organization since it's inception in 1993. Having provided service to the agency in an administrative capacity throughout the decades, Stephen was uniquely prepared to lead after founder Manuel Alvarez's passing in 2009.
Graduating from University of Miami with a Bachelor's in Accounting and Barry University with a Master's in Health Services Administration, Stephen put his experience and education to use ensuring the fiscal soundness and operational efficiency of the agency as it grew and expanded its footprint to meet a wider client base. Deepening his understanding of the disease of Addiction, Stephen earned his Certified Addiction Professional and Certified Recovery Peer Specialist credentials from the Florida Certification Board.
Throughout his professional career, Stephen has been a strong advocate for the homeless population in Miami-Dade County. Sitting on the Board of the Miami-Dade Homeless Trust, Stephen acts as a champion for those individuals' experiencing homelessness alongside substance abuse and mental health conditions.
A longtime member and attendee at Christ Fellowship, Stephen believes deeply that every person has the potential to experience a meaningful personal relationship with God. Embracing the Baptist tradition of reaching out and sharing his love for the Lord to those who have yet to know Him, Stephen uses his faith and his personal experiences with recovery to motivate and inspire change in others.